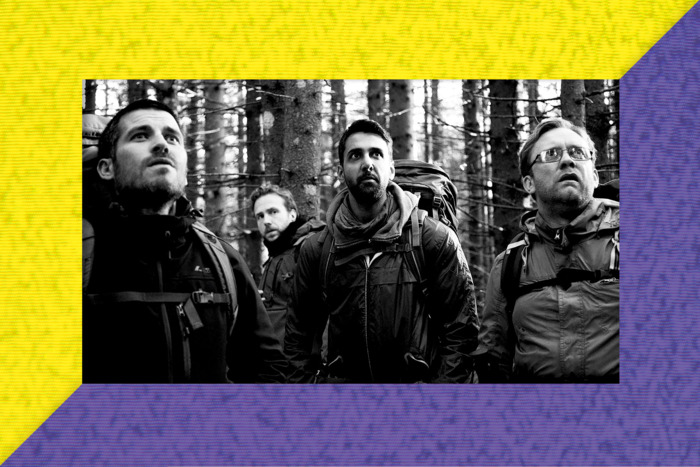 It's the age of Peak TV, but damn if it isn't the era of Peak Movies, too — which means that sometimes films you absolutely should be seeing accidentally slip through the cracks. The critically lauded best-of culture lists that pour out at the end of the year usually represent blue-chip entertainment that's likely been written about all year long, and thoroughly (ours included). But that doesn't mean that the little hidden treasures should be left unaccounted for — and when it comes to horror, while you should definitely be celebrating the high-profile hits like Hereditary and Halloween, you should also check out the following list of more modest scary movies that have debuted this year. Here's the best of what you might have missed in horror in 2018.
1. Are We Not Cats
One of the stranger body-horror experiences you can have this year. It's a humble film with a slow build, and telling you anything about it would undermine the wonderful strangeness of watching the plot build to its climax. So all we'll tell you is this: When an unmotivated guy is forced to move out of his parents' house (and into the back of a moving van) after they sell the family home and relocate to sunny Arizona, his aimlessness and need for work leads him to a new acquaintance with a very strange habit. Written and directed by Xander Robin, Are We Not Cats keeps you feeling uneasy throughout, and comes to a bizarre boiling point that you just won't see coming.
2. The Dark
The Dark is about a formative relationship for a pair of young people, and those young people just happen to be a blind boy held captive by a clergyman and a zombie girl. Not like a shambling "brrraaaiiinnsss!" zombie, though. Mina's life was taken under bad circumstances, and her undead state seems to be more like a curse — a purgatory state she dwells in between death and a life unfinished. But she still needs flesh to survive, and going on the hunt one day is what leads her to Alex, whom she finds hiding in the back of a weird old man's car. The two are both in danger for very different reasons, and realize they're more likely to survive if they stick together. It's one of those coming-of-age tales wrapped in the conventions of horror — and aren't interpersonal relationships more fun to watch when they involve undead teen girls feasting on bad men?