#3: Get close to your subjects
Using a wide-angle lens enables you to get nice and close to your subjects. The advantage of the wide angle gives the viewer a sense of being there in the moment. You'll also blend in with the crowd as part of the environment, rather than standing out across the street with a long lens.
Many successful street photos were taken only few meters from the action and sometimes only centimeters away. Walking through a busy street, market or park can result in some rewarding pictures if you are observant and keep your eyes open for interesting subjects. If your images aren't how you visualized them, then you may need to get closer, so use your feet as your zoom to be sure you're in the right place at the right time.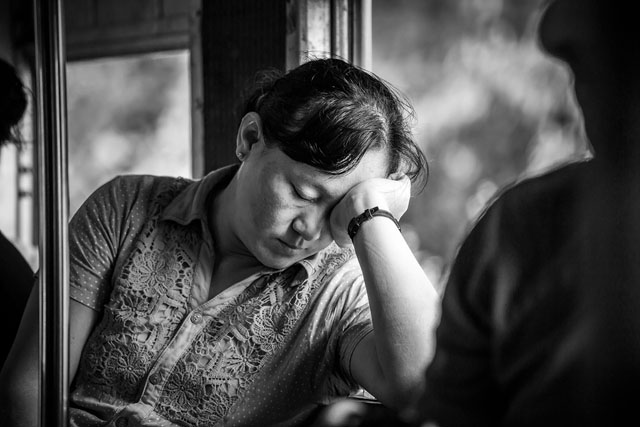 #4: Take your camera everywhere
Street photography is spontaneous and waits for no one. It's a discipline you must practice to make perfect. Your camera is an extension of yourself — it's your gateway to sharing your vision with the world and you don't want to miss an amazing photo opportunity by not having your camera on you. If you're serious about street photography, you will have your camera within reach at all times.
This is known as the 'decisive moment,' where you have only a split second to capture your subject before it's gone forever. You rarely get a second chance, so be prepared.