#5: Ignore the voice in your mind
Some people struggle with the idea of street photography. Some concerns may be the fear about your subjects getting angry because you took their picture, threaten you with physical violence, or even worse, call the police. Fear is simply false evidence appearing real. These are all common fears, but it's possible to overcome by practicing and getting out more with your camera. Here are some suggestions to overcome your concerns.
Find an interesting spot to sit with your camera. I spend a lot of time at cafes and restaurants when I travel, my camera ready for any opportunities. Observing from a comfortable setting you'll feel at ease and can wait for pictures to come to you. You are less likely to be noticed sitting outside a café with your camera than standing in the middle of the street.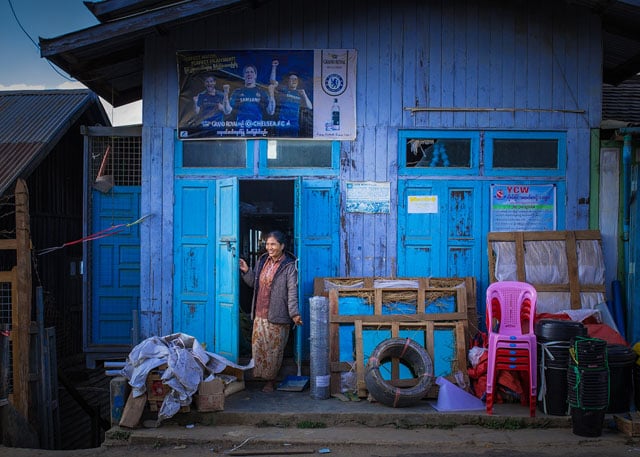 Tune out and listen to your iPod while you are out walking with your camera. Music is somewhat of a distraction that can help relax and inspire creativity. It may not sound logical, but it works wonders, and if it means you're comfortable in your surrounds then it's worth a shot. (I don't suggest doing this at night, in uncrowded or unfamiliar places! Always be aware of your surroundings.)
#6: Shoot from the hip
As a general rule of street photography, if you can get the shot with the camera to your eye, you will get a better shot. However, there are times when it's not possible to raise the camera to your eye, and so shooting from the hip is a useful method of capturing a decisive moment.
When I first started shooting on the street I found it difficult holding my camera to my eye and pointing it towards strangers, so I started holding the camera by my hip to capture more candid pictures. At first I wasn't successful, but the more familiar I became with my camera and the focal length I managed to capture some great candid moments.