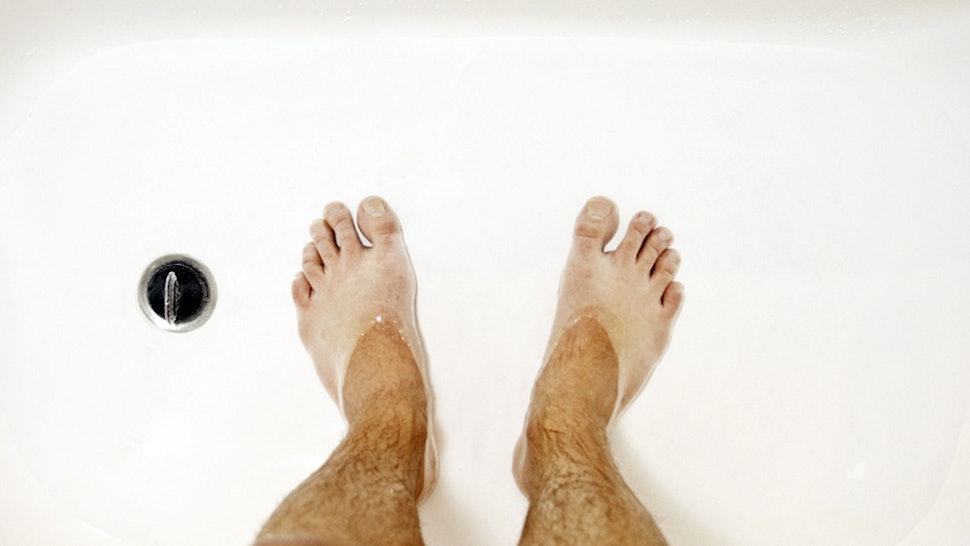 There is nothing worse than stepping into a hot shower, and realizing you're surrounded by mildew and mold. Even the thought of it makes me cringe. It feels downright paradoxical to wash yourself in a dirty shower. But the truth is, even before your shower reaches the point of visible grime, it's a breeding ground for some pretty nasty bacteria. Luckily, there are plenty of genius shower cleaning hacks that can help you.
When it comes to cleaning, I like to think that prevention is key. From mold-resistant curtains to caddies that cut back on clutter, these easy shower products help you stay on top of potential problems, so you spend less time scrubbing and more time enjoying a steamy soak.
If your bathroom's already pretty far gone — don't worry! — there are plenty of solutions for that, too. And I'm not just talking about your run of the mill tile cleaner. From special sponges that repel water and lift grime to shower sprays that do all the scrubbing for you, these are the products your cleaning arsenal has been missing.
I've scoured Amazon to find products that transform your shower into a sanitary sanctuary — with minimal elbow grease required.
1. A Squeegee For A Squeaky Clean Shower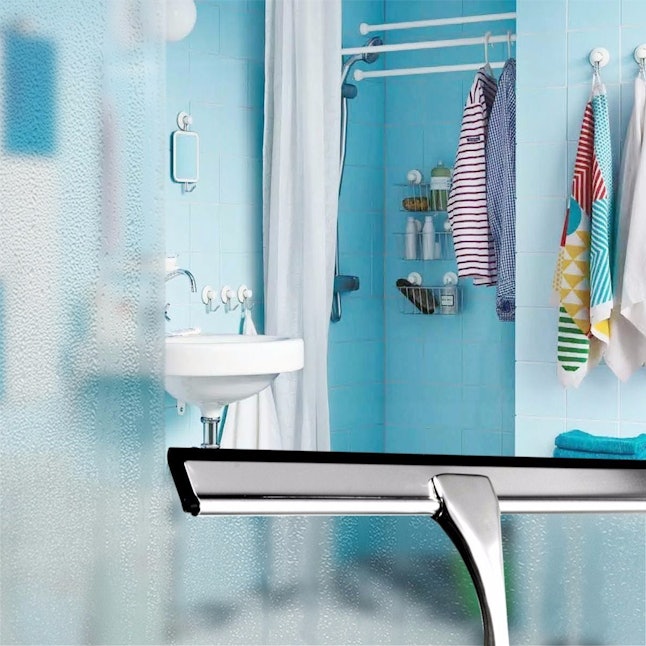 This durable, rustproof squeegee wipes water off with ease, leaving you with a fog-free, streak-free surface. Water won't be able to stain the glass and soap scum won't hang around. Plus, it comes with a hanging hook that suctions to the wall so you can keep it right in your shower.
2. A Caddy So Your Tub Rim Stays Mold And Clutter Free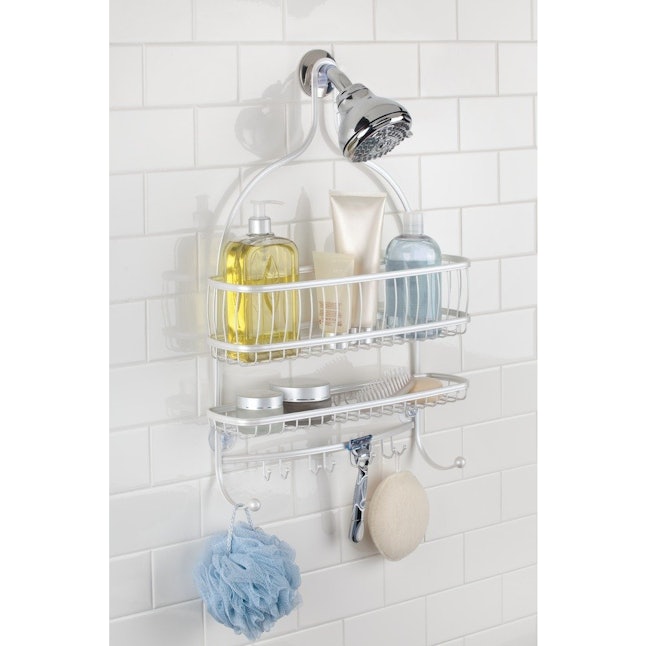 Not only does this caddy keep your shower from being cluttered, it's wire frame also prevents mold . By storing your bath products on a rust resistant, slatted shelf, it allows the water to run off so they can dry off quickly. It's also great for preventing metal containers (read: shaving cream cans) from leaving rust rings on your tub.