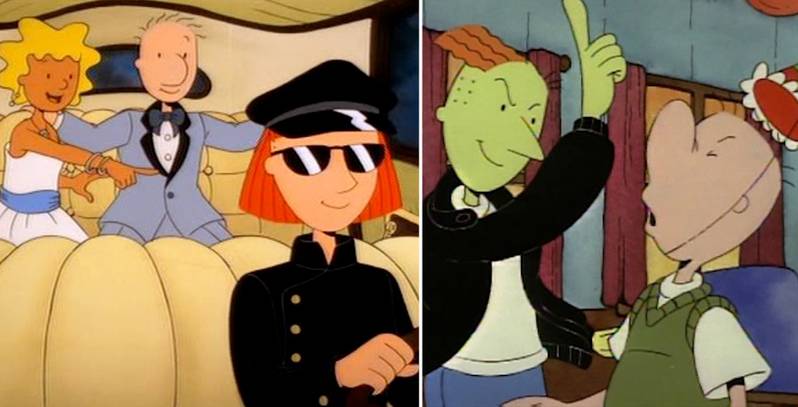 A 90s cartoon that remains in the hearts of millennials (and many others) everywhere, Doug is a Nickelodeon animated sitcom that originally aired in 1991. Created by Jim Jinkins, the show centers around the early adolescent life of Douglas "Doug" Funnie and the various situations that unfold growing up in Bluffington. Essentially an early, cartoon version of Diary of a Wimpy Kid books and films, Doug narrates each story in his journal and gets help with a number of imaginary sequences. Although he wasn't necessarily considered 'wimpy' at the time, one of the things that made Doug so lovable was the fact that he was just a normal, (typically) happy young man. Either way, it seems that many gravitated towards the series because it's as realistic as it is entertaining.
Delving into the common teen antics, viewers of this show witness Doug meet new friends, deal with bullying, fall in love, and many other situations faced by the average tween/teen in this age. Many of these situations and characters become as important to the show as Doug himself. Indeed, Doug's love for Patti Mayonnaise, alone, became one of the most well-known, essential elements of this show. Nevertheless, the world of animation tends to be a strange, often twisted place. No matter how big of a fan you were of the show, there are likely quite a few odd tidbits you somehow missed. That said, the following is a closer look at 15 weird things you never knew about childhood favorite, Doug.
15. THE CHARACTER EXISTED BEFORE THE SHOW
Although many never think of cartoons working their way up within the entertainment business, it is actually more common than you'd think. The show that almost never was, Doug was originally just a sketch and a bunch of ideas in creator Jim Jinkins' notebook. From there, quite a bit happened before he was ready for cable television. In particular, Nickelodeon wasn't his first real gig. In fact, Doug first had a non-speaking role in a grapefruit commercial that aired in 1988. By 1990, he had worked his way up to another non-speaking role for the cable channel USA, in which an early version of his dog, Porkchop, also appeared by his side. Eventually, the character became a show and the rest is Nickelodeon history.
14. IT'S ALL REAL LIFE (MOSTLY)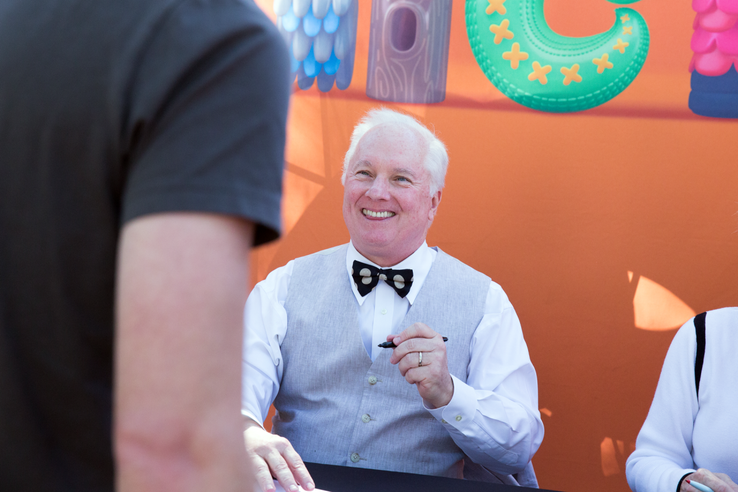 If you're a fan of the show, you may know by now that this is a mostly autobiographical cartoon (if there is a such a thing). Either way, many of the characters and even the scenarios depicted in this cartoon actually happenedin real life and the show is largely thought to be Jinkins' method of reliving his golden years. For instance, his love interest, Patti, his best friend, Skeeter, and his (hardly) lovable bully, Roger, were all real people who existed in Jinkins' life as a pre-teen/teen. Although we don't have the complete "where are they now" details, we can assume being drawn into Nicktoon infamy must be quite flattering, to say the very least (although Roger may be rethinking a few things). Furthermore, once the show aired, he even sent a card to the lady who inspired Patti, telling her to pay some extra special attention to the character.