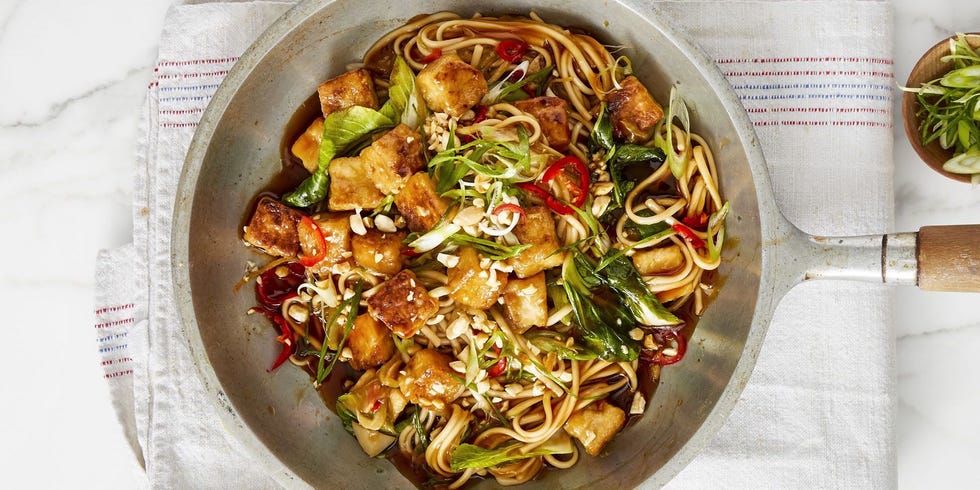 Tofu is a versatile, soy-based bean curd that can go in your breakfast, dinner, or dessert — let's see a steak do that. Plus, you can always add it to any vegetarian or vegan meal for a little extra protein. First, read up on our tips for cooking tofu. Then scroll through and pick out your favorite recipes.
How to Cook Tofu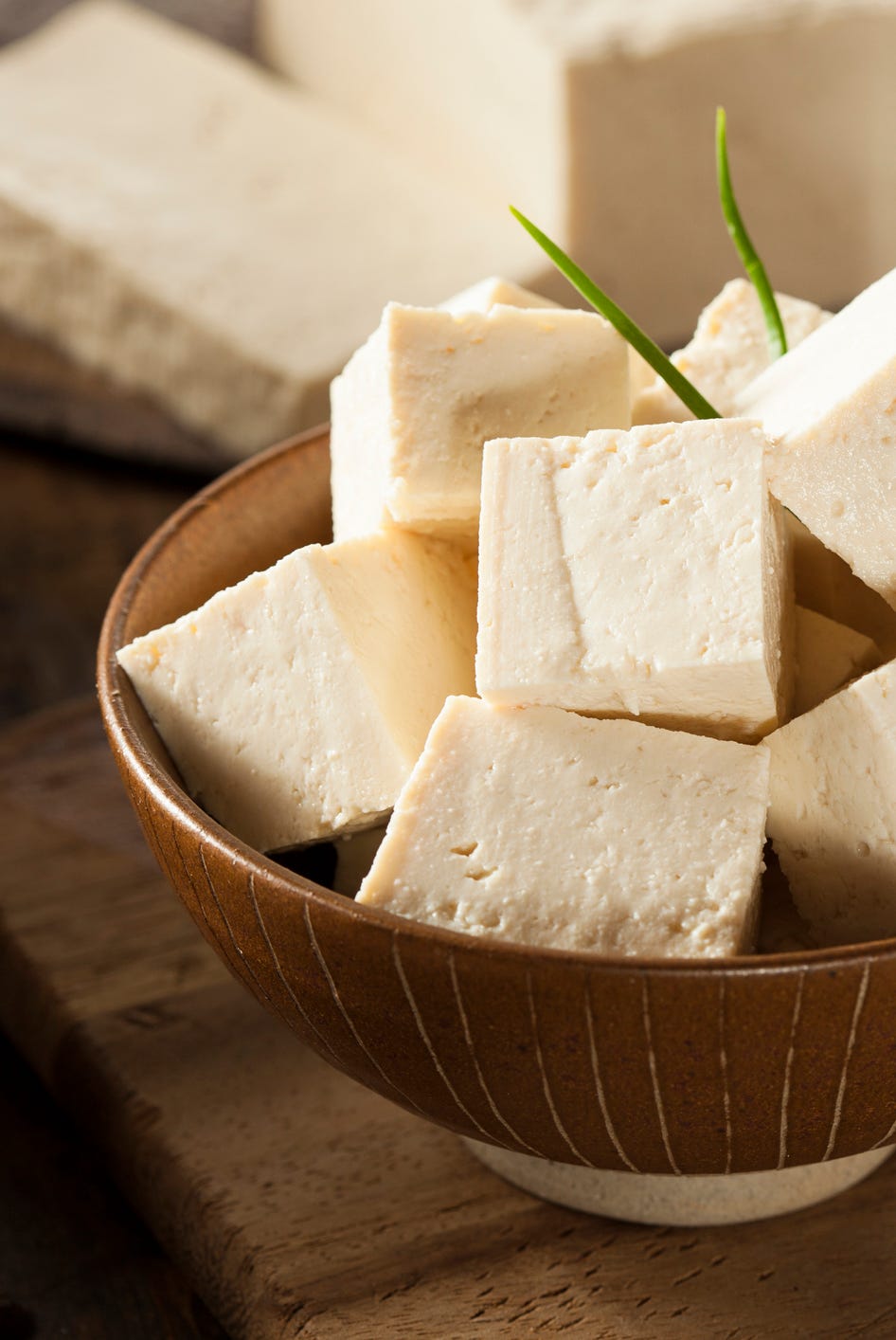 First time cooking tofu? Don't worry, we've got some advice for you.
• Tofu comes in different densities, ranging from soft to extra-firm, and each recipe usually calls for a specific one.
• You'll need to press out excess water to help the tofu absorb flavor.
• It tastes best when you marinate it; otherwise it might be bland.
Tofu Pad Thai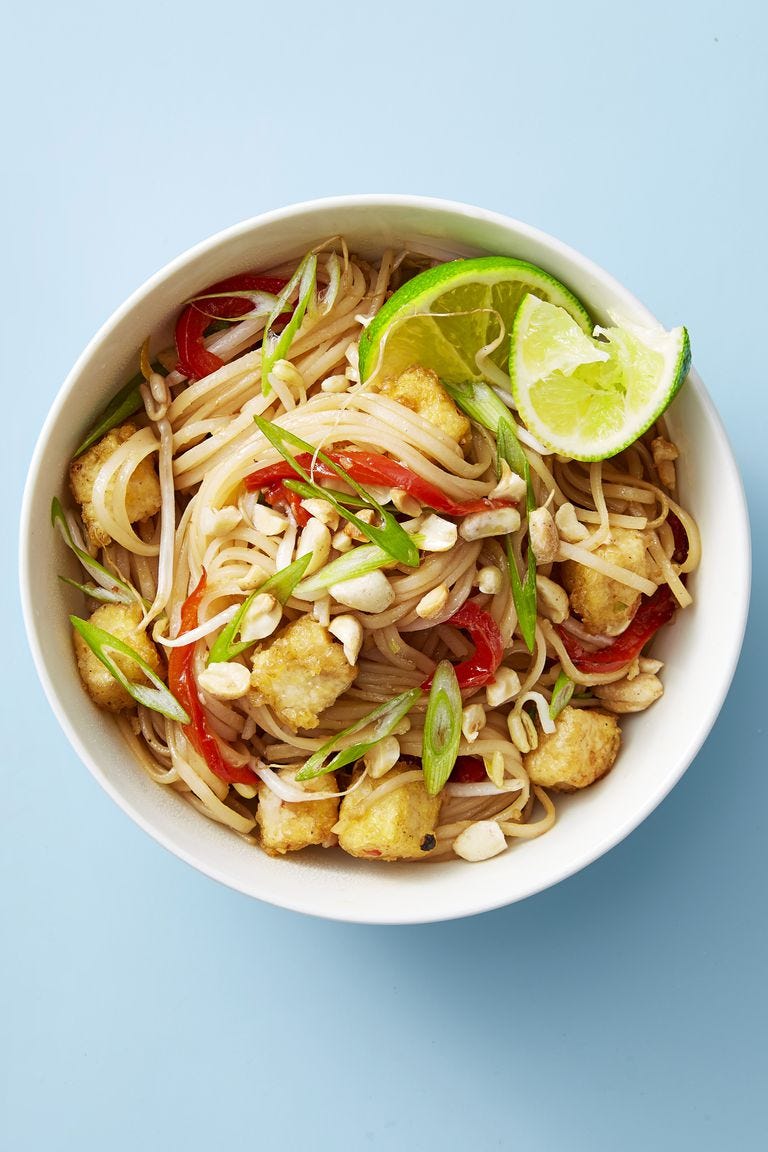 Forget takeout: This sweet and spicy dish takes just 20 minutes to whip up.
Sweet and Sticky Tofu With Baby Bok Choy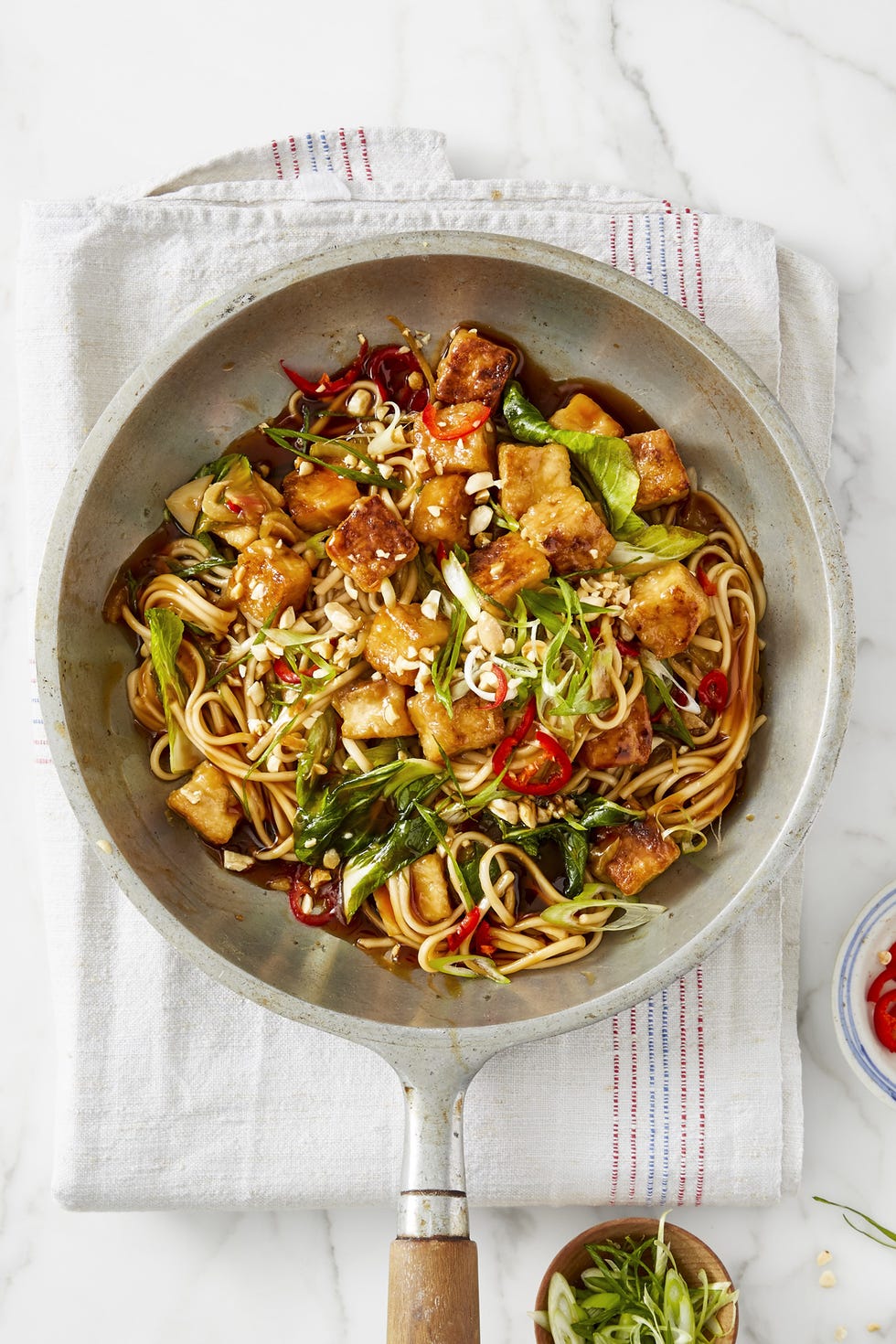 Grab your skillet and let this garlicky, ginger tofu dish come to life.
Bibimbap With Veggies and Tofu Bulgogi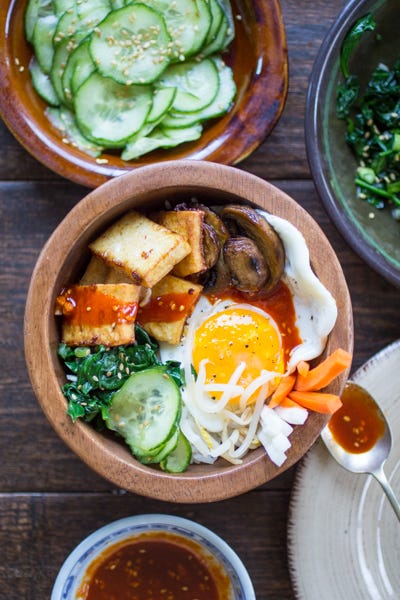 Bibimbap is one of the most popular Korean dishes, but this recipe makes it vegan-friendly by replacing the traditional meat and eggs with tofu.