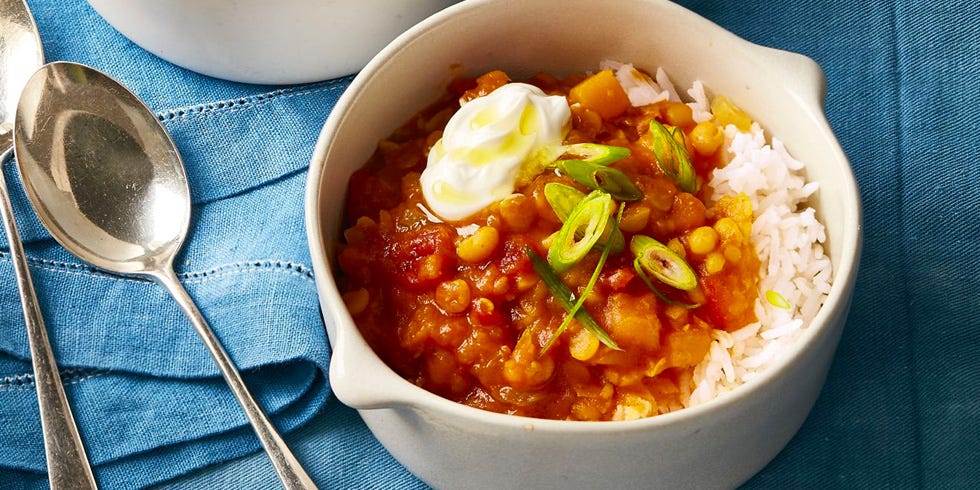 Gone are the days when every meal was centered around protein. Whether you're cooking for someone on a restrictive diet or just trying to get in some more veggies, these vegetarian recipes are so good that even your steak-loving husband will want seconds.
Sweet Potato Kale Frittata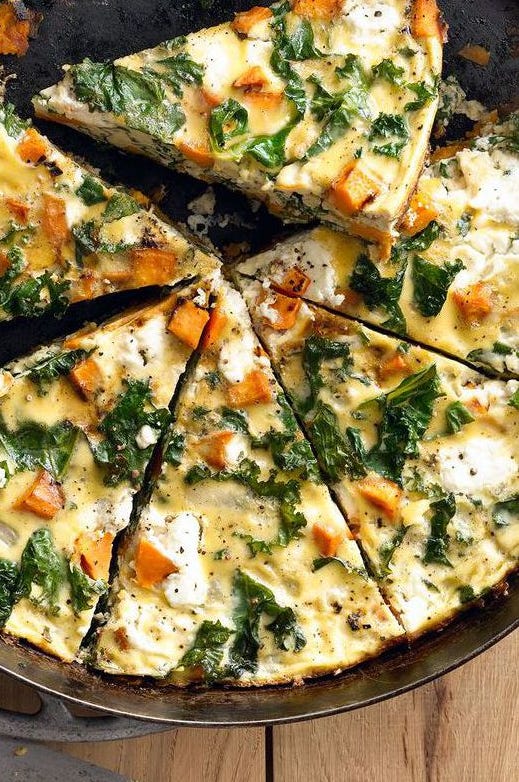 It's easy to get your veggies in with this sweet potato and kale frittata. Enjoy it for breakfast, lunch, or dinner — the choice is yours.
Grilled Squash Garlic Bread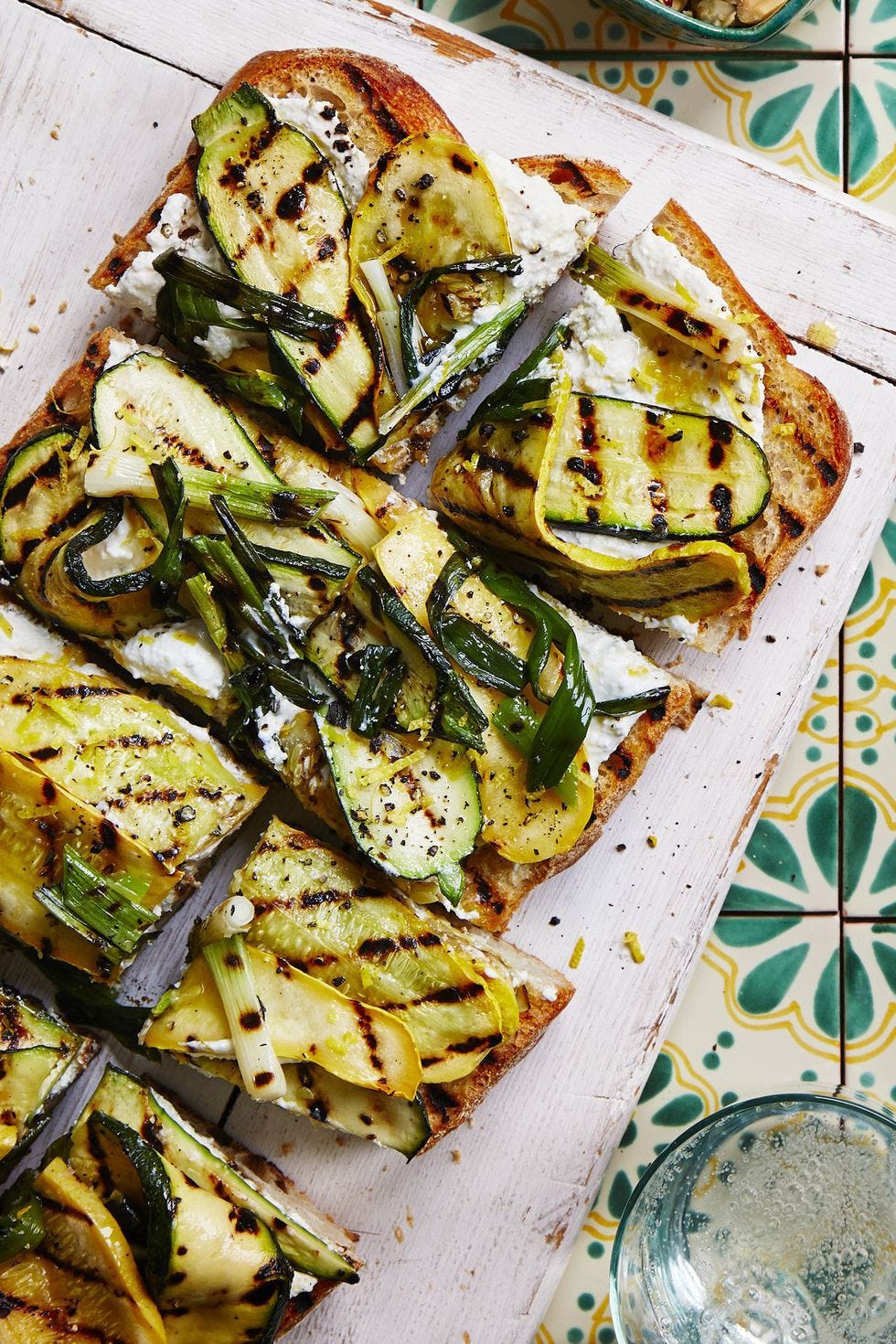 The best part of this veggie-covered garlic bread is that it's not super filling — so seconds are a must.
Slow Cooker Curried Butternut Squash Stew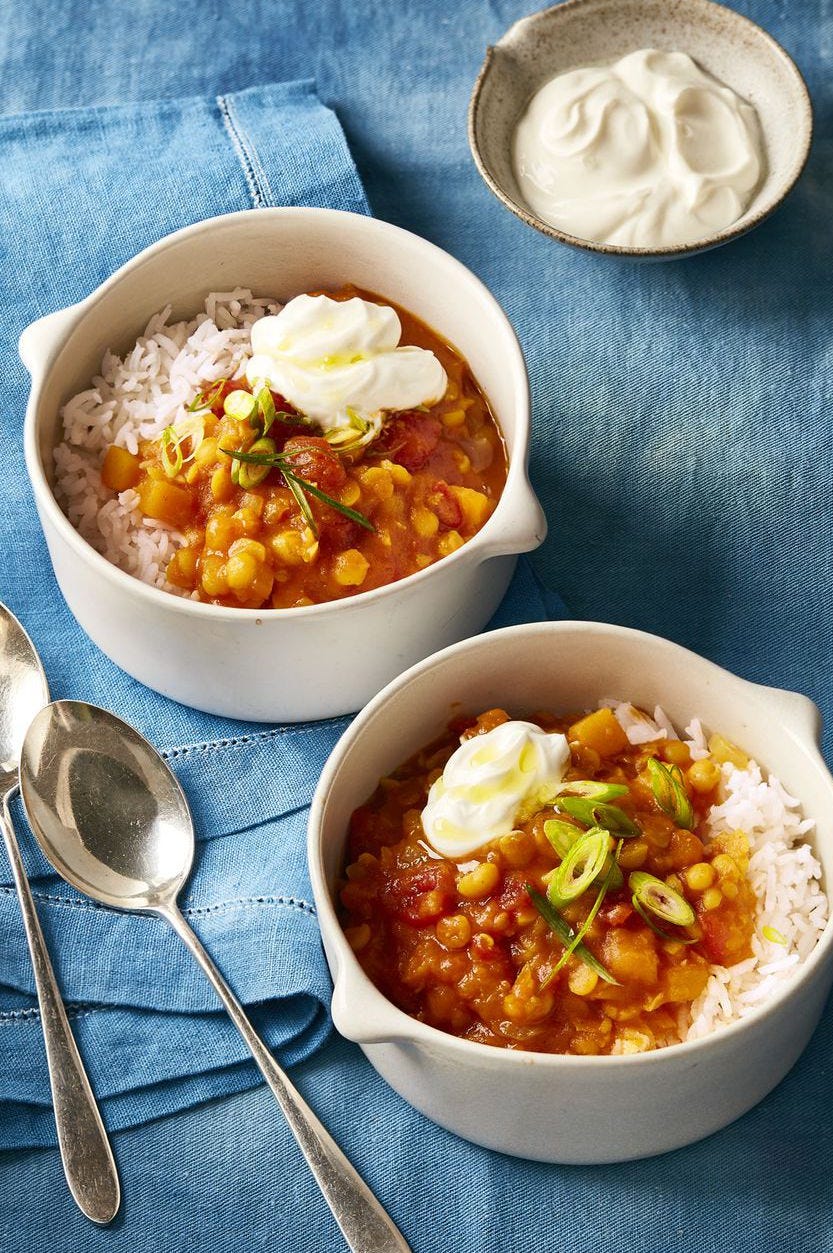 Throw this curried vegetarian stew in the slow cooker in the morning and come dinnertime you'll have a hearty meal that's ready to serve.