1. Veggie Burgers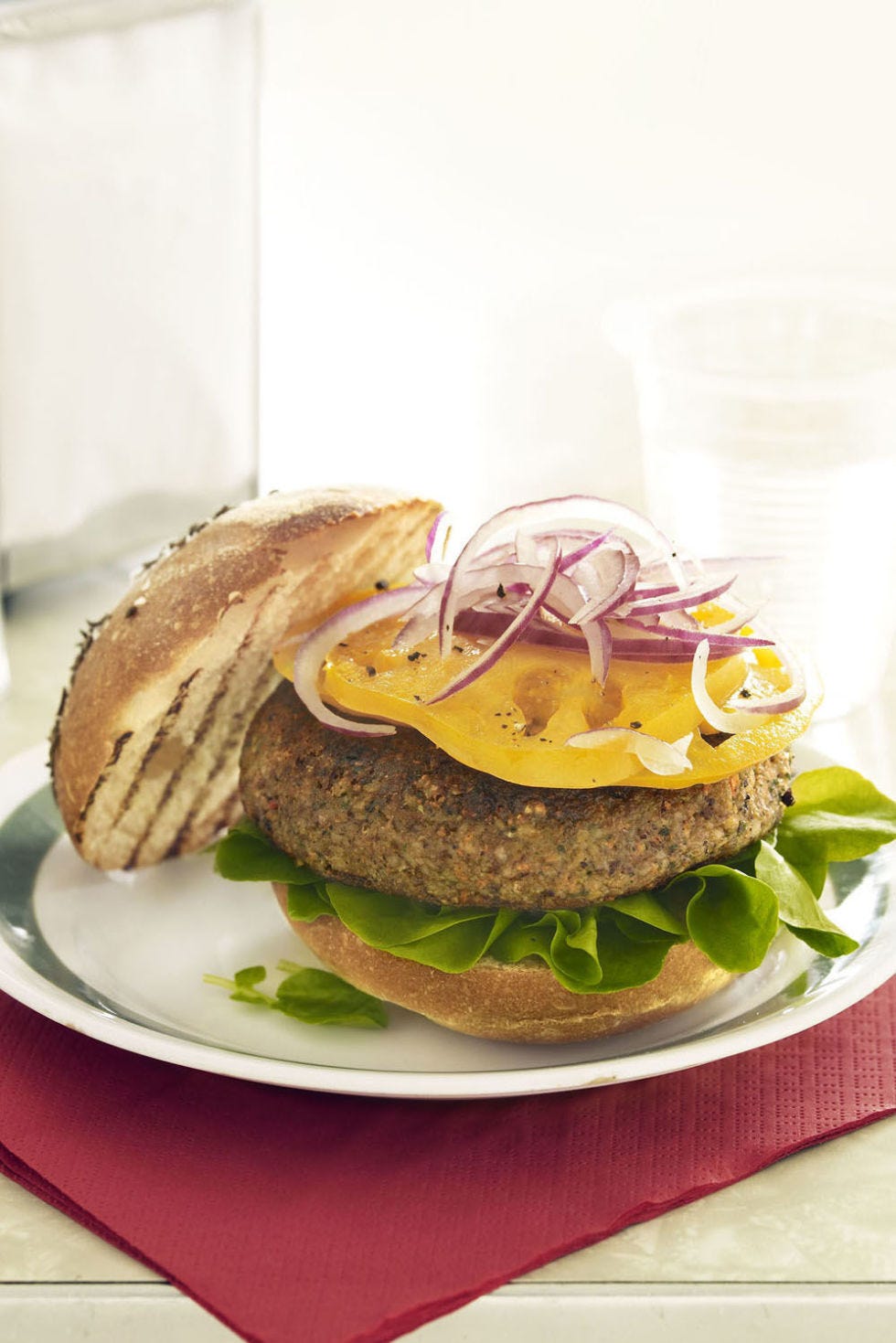 Keep a batch of these patties in your freezer for a quick-fix dinner — they've got way less sodium than the store-bought ones.
2. BBQ Chickpea & Cauliflower Flatbreads with Avocado Mash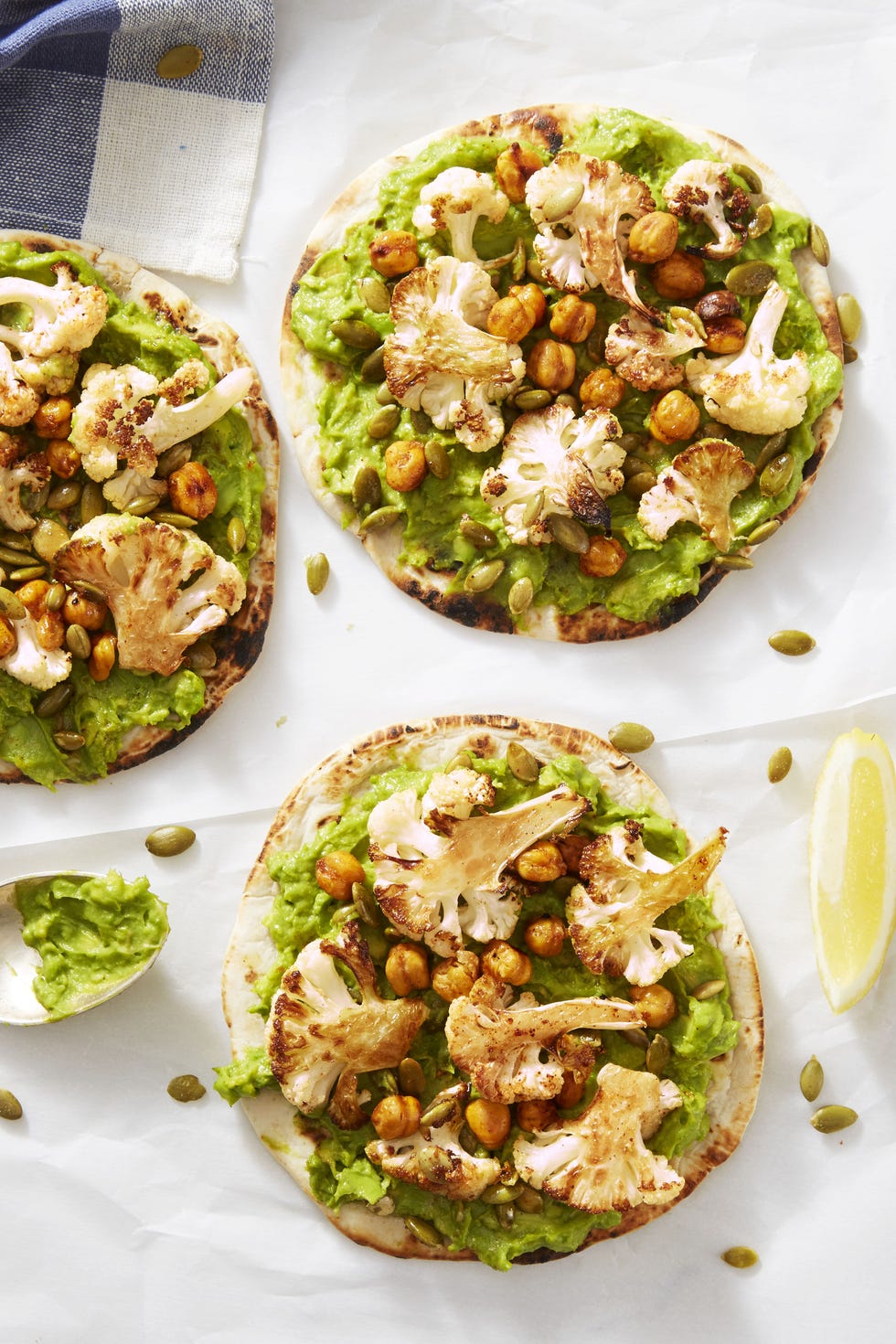 Your avocado toast is getting a makeover …
3. Supercarb Loaded Sweet Potatoes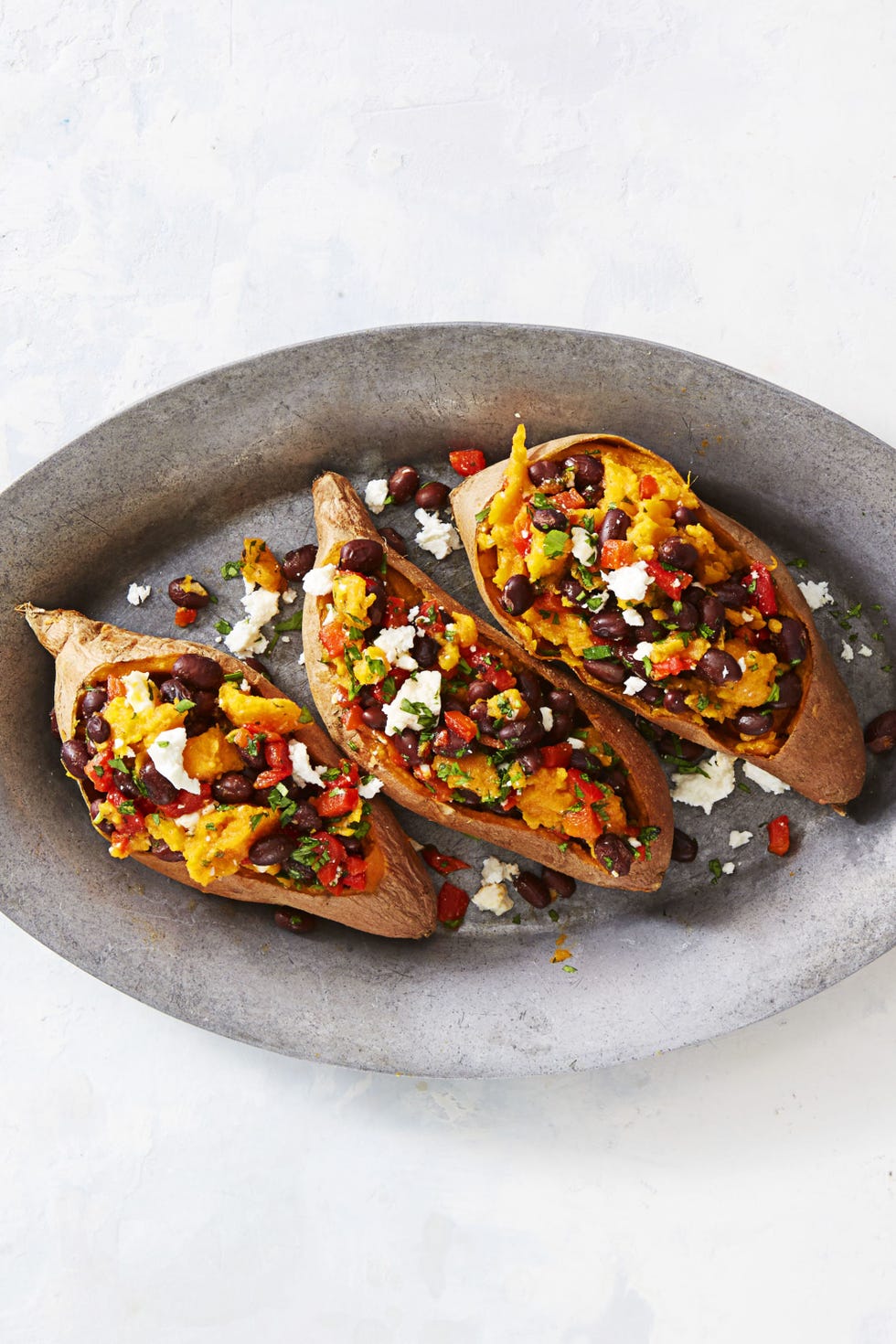 These spuds are fully loaded with none of the guilt.
4. Veggie Lo Mein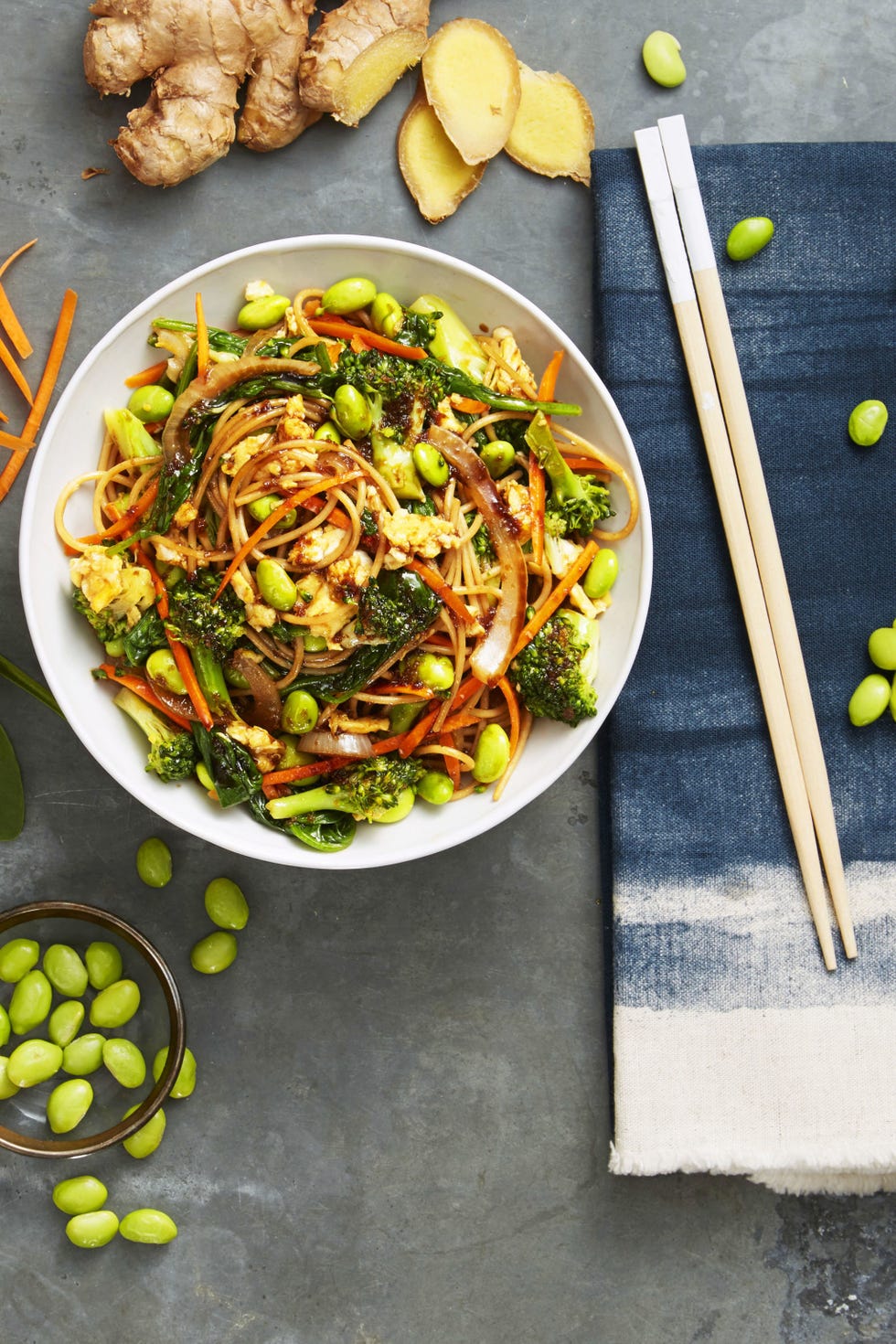 Sometimes you can't be bothered to cook for longer than 15 minutes. On those days, these noodles are your BFF.