India has a rich cultural heritage. Each state has a ritual or a tradition that is commonly practised in the region. But, sometimes, these customs are so strange that it becomes hard to find any logic in them. But they are performed with great fervour all over the country. Here's a list of eight such bizarre acts that raise more questions than they answer:
1. Getting trampled by cows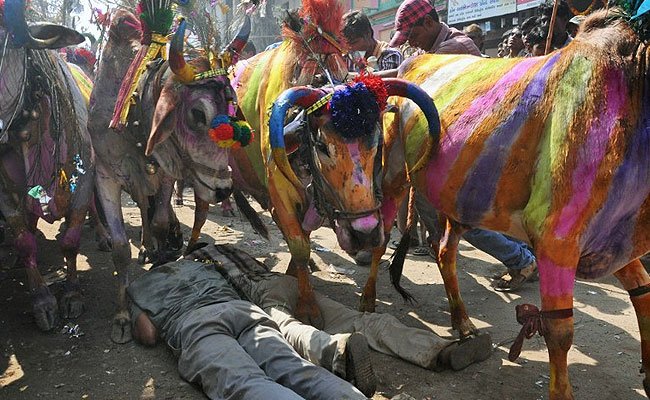 This festival is performed during Govardhan Puja in Bhiwdawad village, Maharashtra and it involves people lying on the road while cows trample them. People believe this will bring them good luck and their wishes will be fulfilled.
2. Bani festival
This festival defies logic. Every year during Dusshera, people from Karnataka and Andhra Pradesh gather at the Devaragattu Temple in the Kurnool district with lathis. Their purpose is to hit each other on the head with the sticks. These men start this celebration at midnight and it goes on until dawn, with people drenched in blood and heavily bruised heads. As a result, many deaths and injuries have been reported during this festival.