Certainly for the past 40 years now the trend, particularly in Europe, has been for ski areas to merge with their neighbours to create the biggest ski areas.
This tends to happen in two different ways – firstly ski areas that are fully inter-linked by lifts and pistes so you can ski it all without needing to take your skis off and get on a bus, and secondly areas that are partly like that but partly you DO need to get a bus between sectors BUT they're all included on one lift pass (including the bus ride).
The largest in this latter category (which we're not really including otherwise here) is the Salzburg Superski Card in Austria which includes around 2,750km of piste shared between around 90 different ski villages. Obertauern, below, is one of them.
To make things a little more complicated still there are two other big influences when you try to make a list of the biggest ski areas. Firstly ski areas in Europe and North America measure their ski areas differently – in North America they count the acres of skiable terrain but don't measure the length of their runs laid end-to-end, which is the European way.
Then secondly there's the question of whether the measurements are true or not. Some ski areas seem to wildly exaggerate the length of their runs and a few years ago a German journalist and cartography experts, Christoph Schrahe, began measuring ski area sizes accurately for the first time using digital mapping technology and Google Earth. He found big discrepancies between what ski areas were claiming and the reality. When challenged ski areas revealed that in some cases they'd measured a wide piste three times, or followed the 'S' shape of a skier down the piste rather than measuring a straight line. It led to a lot of soul searching, the start of recommended measuring techniques in Austria at least and Mr Schrahe set up www.pistelength.com to give ski areas the chance to have their size claims independently verified.
I'll refer to some of Mr Schrahe's figures in the list below, in which I'll include the biggest ski areas by all the main different measuring systems.
The World Number 1 – The 3 Valleys (France), 600km of runs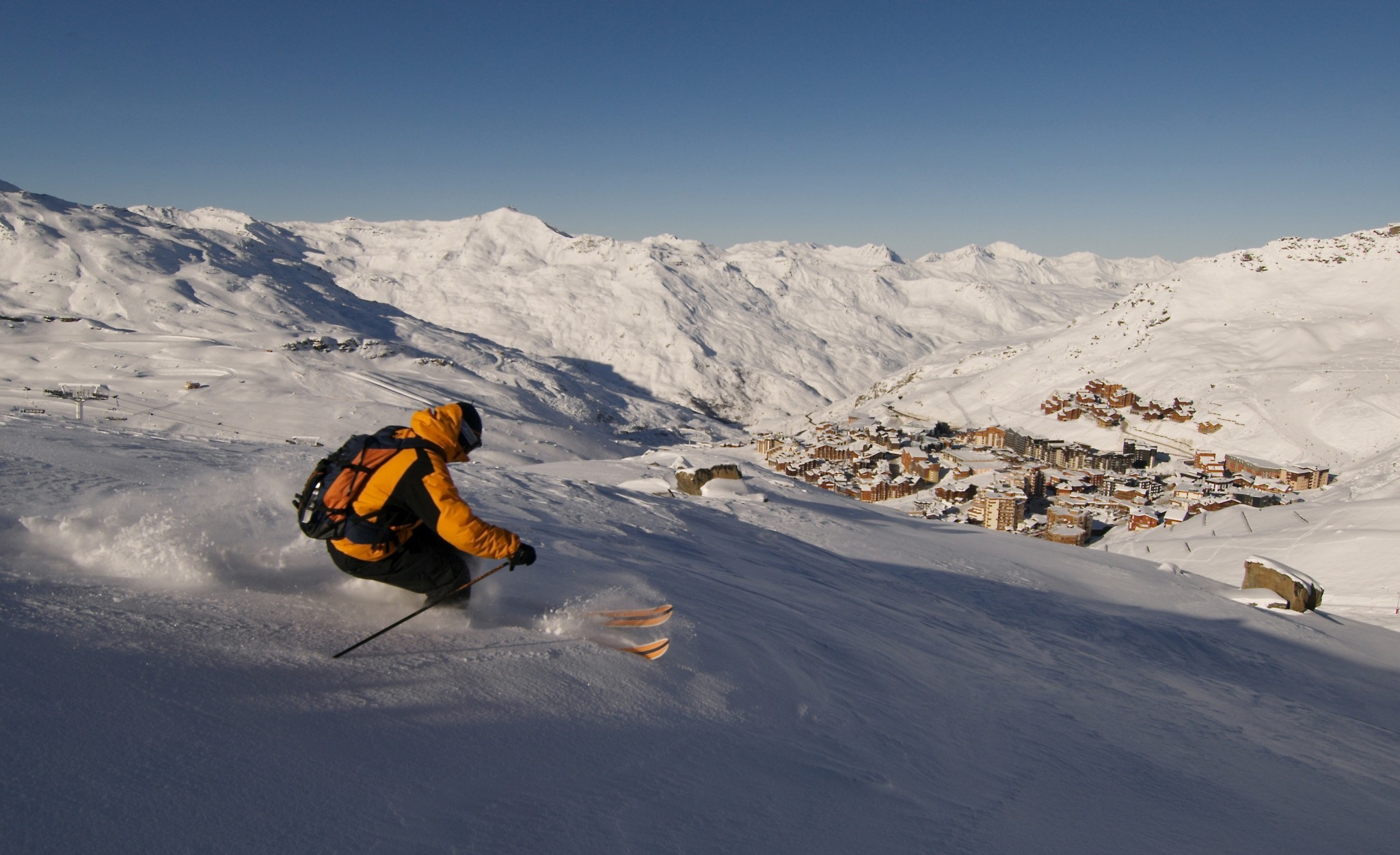 More than half of the ten biggest ski areas in the world – of the kind that are all lifted by pistes and lifts – are in France. The 3 Valleys is home to several world famous resorts including Courchevel, Meribel, Les Menuires and Val Thorens (pictured above, image credit Marc Bérenguer OT Val Thorens), as well as half a dozen smaller villages.
The World Number 2 – The Sella Ronda (Italy) 500km (ish) of runs
The Sella Ronda is a kind of 'stealth ski region' as no one is promoting it as one of the world's biggest. It is part of Dolomiti Superski, which with around 1200km of terrain from day one on one lift pass, can be counted as the world's biggest ski area on some other measures. It is also known as a circuit of around 23km around a giant lump of mountains in the Dolomites. But from that circuit valleys like Gardena and Fassa and Badia radiate off, and if you add the piste km in each of those together you get to something like 500km of runs.
I have lightly skipped over the Austrian Arlberg region by the way, which some might count as it officially claims 505km of runs of which 305km are groomed piste and 200km ungroomed 'powder runs' and itineraries. Do these count? Well you can decide…