With backpacking season just around the corner, we've pulled together some of our favorite multi-day backpacking treks throughout the state for your summer planning enjoyment below.
There are definitely no bad options here, but some of below trips require extensive pre-planning and/or are limited by permit quotas (though a limited number of spots remain reserved for walk-ins) or seasonal road access, while other locations are simply show up and go. So dust off those hiking boots, start studying your maps, and consider adding a new backpacking trip in the Golden State to your itinerary this season.
Tuolumne Meadows To Yosemite Valley Via Vogelsang Camp
Established over 120 years ago, Yosemite National Park is one of the most popular and visited parks in the country, and for good reason. With its iconic scenery and mountains, including Half Dome and El Capitan, there are really no other National or State parks like it.
PROS: Incredible views. Secluded. Natural water slides. Wildlife.
CONS: Crowds on the last day.
REGION: Yosemite + Central Sierra
CONGESTION: Low
PREFERABLE SEASON(S): Spring, Summer, Fall
DAY-USE/PARKING PASS REQUIRED: National Park Pass
TOTAL DISTANCE: 28.00 mi (45.06 km)
DOGS ALLOWED: No
Lost Coast Trail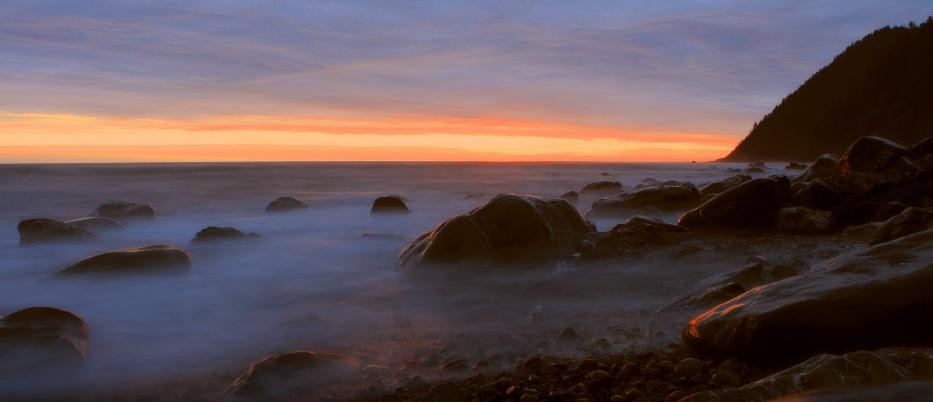 The Lost Coast Trail is a wild and unique backpacking adventure along one of the most rugged sections of the Northern California coast. The King Range area is nearly untouched by civilization, with only a few small towns along the two-hour shuttle from Shelter Cove to the Mattole Beach trailhead to the north. The trail provides incredible views, a variety of wildlife and flora, and a glimpse of some rarely seen California coastal terrain. Keep in mind that portions of this trip take a great deal of effort; the majority of the 25-mile, 3-day trip takes place on sandy beaches, which can be exhausting for legs and feet.
PROS: Beautiful landscape. Only backpackers. Wildflowers. Plenty of water.
CONS: Long shuttle ride. Hard on legs and feet. Many river crossings.
REGION: Humboldt
CONGESTION: Low
PREFERABLE SEASON(S): Spring, Summer, Fall
DAY-USE/PARKING PASS REQUIRED: Not Required
TOTAL DISTANCE: 24.60 mi (39.59 km)
DOGS ALLOWED: Yes
Four Lakes Loop Via Long Canyon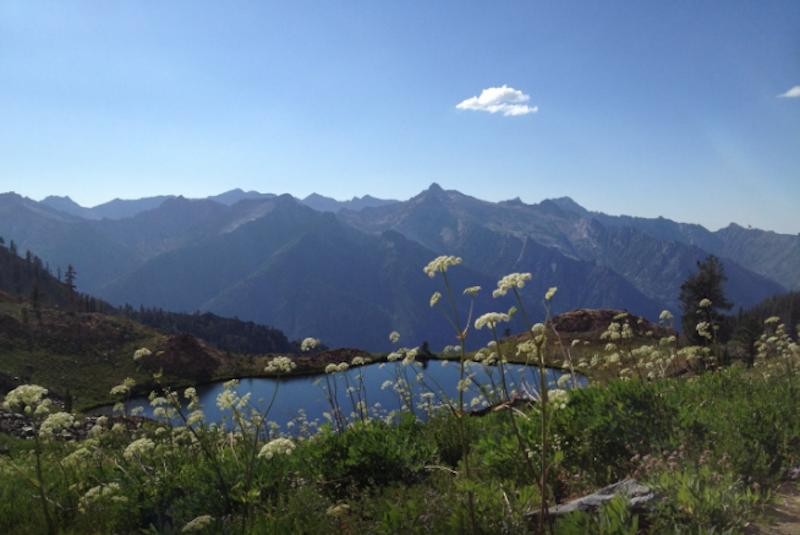 With over 600 miles of trails and 500,000 acres of wilderness land, the Trinity Alps form an alpine wonderland in far northern California. This trip takes you to the crest of the eastern portion of the Trinity Alps: the peridotite-stained Red Trinities. Long Canyon is the shortest of several routes that can take you to the Four Lakes Loop.
PROS: Lightly visited. Big views. Summer wildflowers. Swimming.
CONS: Strenuous. Dirt road approach.
REGION: Trinity Alps + Marble Mountain Wilderness
CONGESTION: Low
PREFERABLE SEASON(S): Summer, Fall
DAY-USE/PARKING PASS REQUIRED: Not Required
TOTAL DISTANCE: 17.20 mi (27.68 km)
DOGS ALLOWED: Yes