Rae Lakes Loop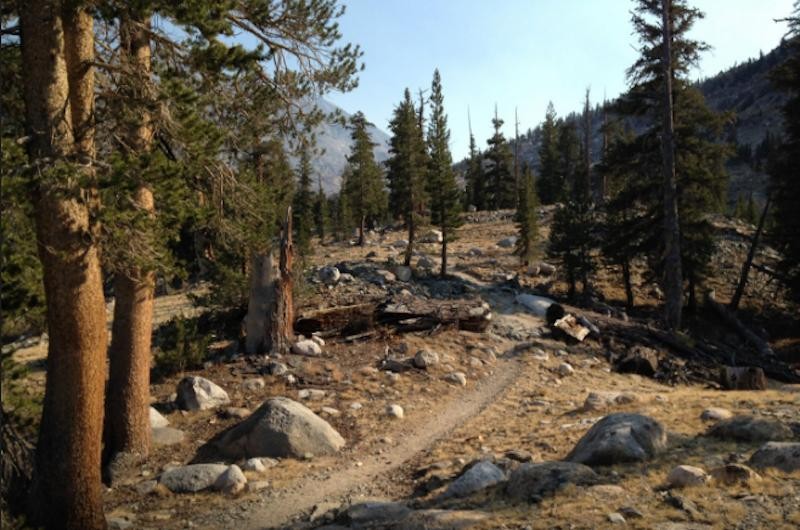 Rae Lakes loop is a scenic Sierra multi-day loop and truly a backpacking trip that has it all. Stunning lake basins, rushing waterfalls, and splendidly carved canyons envelop your being for the three to six days necessary to complete the circuit in Kings Canyon National Park. The mountainscapes encountered here will entice you to begin scheduling your John Muir Trail permit and scouring the High Sierra maps for your next multi-day excursions. For these reasons and more, the parking lot at Road's End in King's Canyon is large enough to accommodate a small amusement park. The loop is one of the most popular in the Sierra, often requiring permits to be reserved in advance. Odds for the greatest solitude are best if you schedule your trip for midweek or wait until autumn. And don't forget that a bear canister is required for this trip. 
PROS: Beautiful lakes. Great High Sierra scenery. Well maintained trail.
REGION: Southern Sierra
CONGESTION: Moderate
PREFERABLE SEASON(S): Summer, Fall
DAY-USE/PARKING PASS REQUIRED: National Park Pass
TOTAL DISTANCE: 42.00 mi (67.59 km)
DOGS ALLOWED: No
John Muir Trail, Overview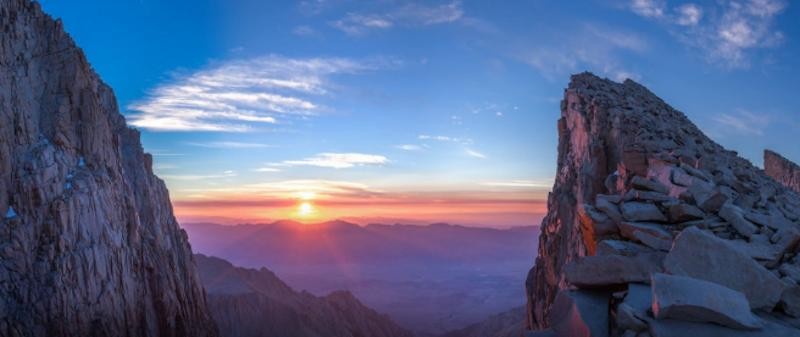 Regarded by many as the premier hiking trail in the country, the John Muir Trail (JMT) runs along the backbone of California's High Sierra between Yosemite National Park and the summit of Mount Whitney, the highest point in the contiguous United States. The 211-mile-long trail commemorates the influential naturalist and founder of the Sierra Club, John Muir.
PROS: One of the top scenic trails in the country. Trail goes through three national parks. High Sierra scenery.
CONS: Hard to get permit. Thru-hiking is logistically complex.
REGION: Yosemite + Central Sierra
CONGESTION: Moderate
PREFERABLE SEASON(S): Summer
DAY-USE/PARKING PASS REQUIRED: Not Required
TOTAL DISTANCE: 211.00 mi (339.57 km)
DOGS ALLOWED: No