3. Renault Zoe R110
The Renault Zoe was always an appealing short-hopper electric supermini, even when it was offered with a 22kWh battery and had only 80 miles of real-world range. The car's usability was enhanced during a mid-life update, however, by a 41kWh battery option which, on a warm day, turns the car into one easily good for 150 miles of mixed real-world use.
The Zoe offers strong value for money against its competitors, with battery lease options making ownership that big more accessible. It's also pleasing to drive: very nippy and fairly quiet – albeit with some leaden feel to the controls, and some quickly gathering body control problems at higher A- and B-road speeds.
Renault's battery hire option spreads out cost of ownership, and the price includes installation of a fast-charge port at home.
Unlike other EVs, the Zoe isn't one that can be rapid-charged at the motorway services quite as quickly as certain rivals, and that does erode its usability somewhat. Even so, the Zoe remains a fine entry point into EV ownership.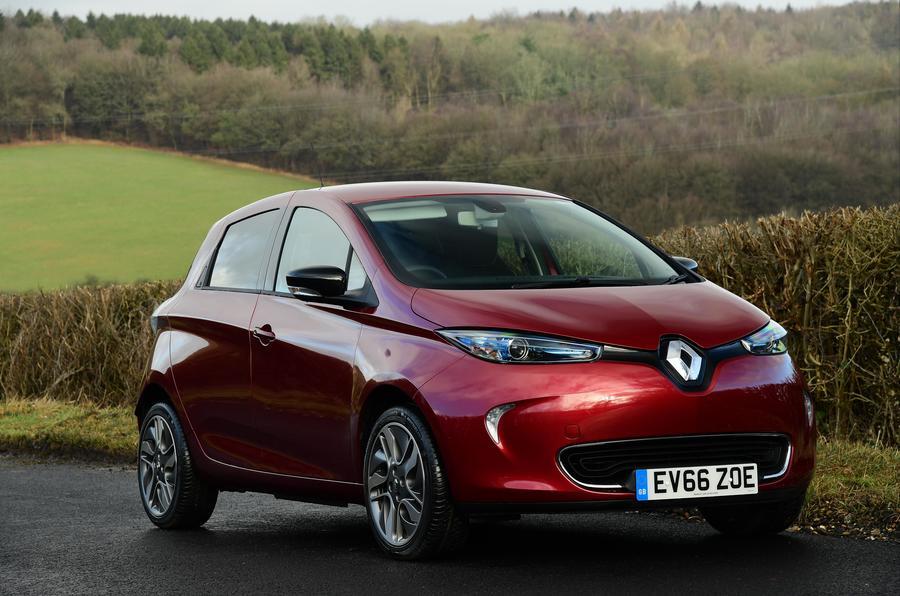 4. VW e-Golf
Perhaps the biggest complement you can pay the e-Golf is that it feels much like any other Golf. It occupies the same dimensions as other seventh-generation five-door models and, aside from a slight reduction in boot space due to the underfloor lithium ion batteries, is just as practical.
The e-Golf is powered by a 134bhp motor that delivers 199lb ft of torque, with 33.2kWh of usable battery capacity offering a claimed NEDC range of up to 186 miles; which is more like 120- in real-world use.
Performance is as strong as you'd expect to find in any typical five-door hatchback, and considerably better at town speeds, while the car's handling disguises its mass very cleverly and its practicality is strong.